Paul W. Barret, Jr. Graduate School of Banking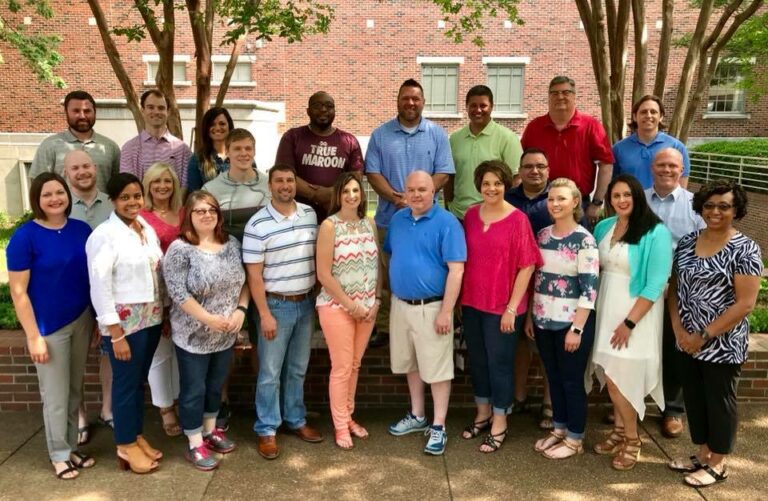 Click On Each Course to Learn More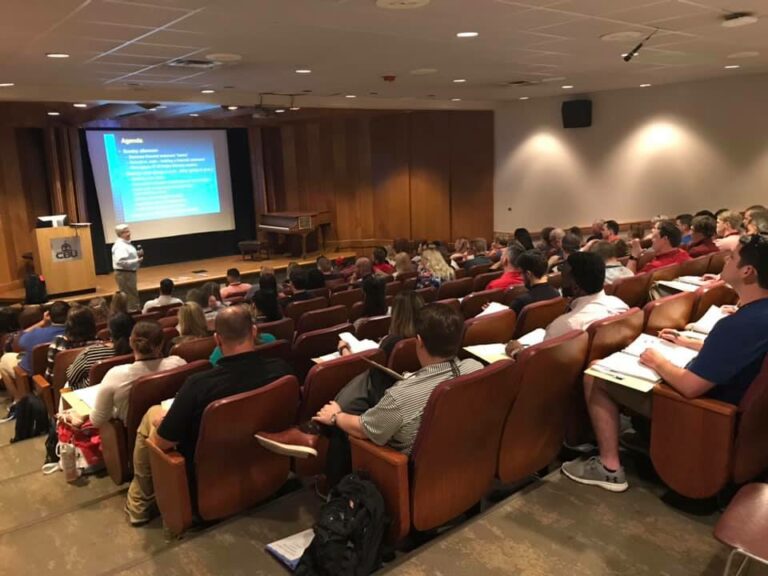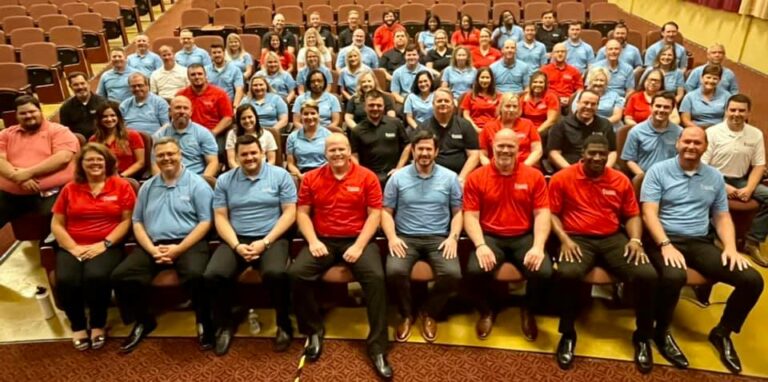 Eric Cook: Digital Strategist, WSI.  Founder of The Linked Banker
A detailed examination of the current trends in bank digital marketing and social networking as it relates to branding, sales, product development, and customer service.
Michael Ehrardt and Rick Redmond: Vining Sparks
An overview introducing methods used to effectively manage the short and long-term funding needs of a financial institution, including capital planning and liquidity management strategies.
Aubrey Earnheart, retired bank executive 47+ years
Bringing both lending tracks back to the table to discuss how credit culture fits into a successful corporate culture.  Now that both lenders and non-lenders are have a better understanding of the lending process and their individual roles in that process, it is important to understand, in our new paradigm, how everyone has a role in the most profitable line of business of the bank…lending.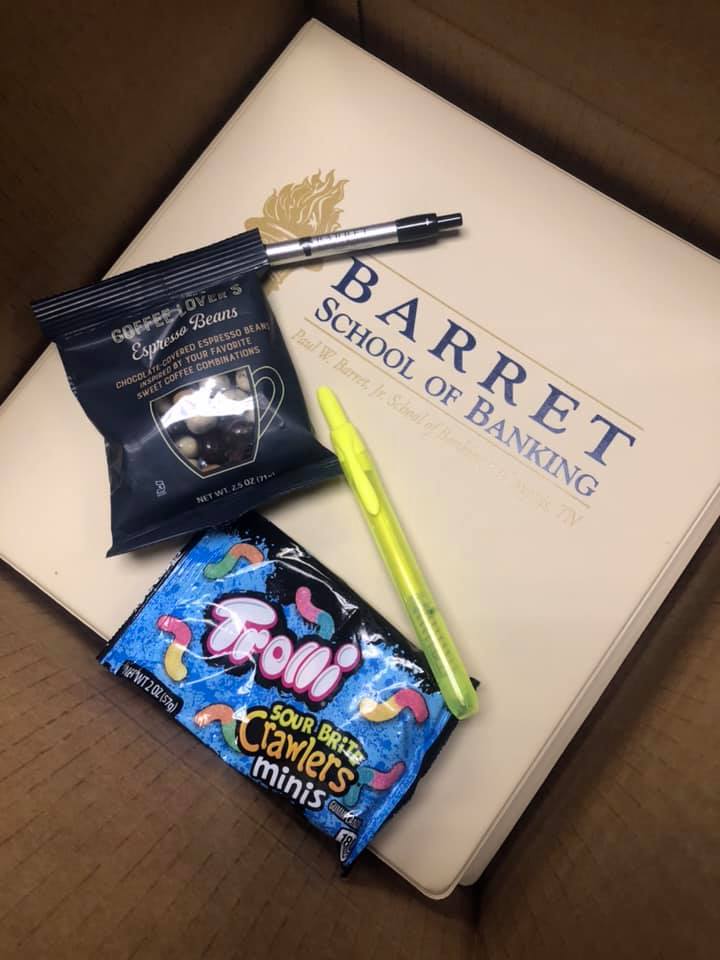 2023 Electives (2024 electives coming soon!!)
Jeff Marsico: President The Kafafian Group
In reflecting on his career in banking, Jeff identifies 5 areas that he wishes community banks would do better.
Lindsay LaNore: Group Executive Vice President, Chief Learning & Experience Officer
Training can be one of the most difficult, yet vital, aspects of community banking. This elective will seek to help community bankers establish a training program despite limited resources.
Justin Muscolino: CEO Tweezzle Corp.
No matter the situation, we are always in need of mastering those soft skills in order to communicate.
Ready to take your banking career to the next level?
Click below to check out our registration page, fill out our brief registration form, and learn even more about Barret.
Barret School of Banking is endorsed by:
Independent Community Bankers of America (ICBA)
The Independent Community Bankers of America®, the nation's voice for more than 6,000 community banks of all sizes and charter types, is dedicated exclusively to representing the interests of the community banking industry and its membership through effective advocacy, best-in-class education and high-quality products and services. Visit website
Community Banker University
Community Banker University® (powered by ICBA) is a modernized educational platform that provides community bankers with premier and industry-specific professional development and educational opportunities for all stages of their careers. Visit website
Arkansas Community Bankers
The Arkansas Community Bankers Association is committed to preserving and promoting community banks, their franchise values and the communities they serve. Visit website
Arkansas Bankers Association
The Arkansas Bankers Association will promote the banking industry, function as the government relations liaison, offer educational opportunities and promote services to its membership. Visit website
Community Bankers Association of Georgia
The mission of the CBA is to promote the preservation and continued development of locally, independently-owned community banks in Georgia and the philosophy of hometown banking through unified efforts of its membership and staff. Visit website
Indiana Bankers Association
Our mission is to advocate for and sustain an environment in which banks can succeed. Visit website
Community Bankers Association of Kansas
Collectively creating value for Kansas community banks through advocacy, education, and services for the benefit of their customers and the communities they serve. Visit website
Missouri Independent Bankers Association
The Missouri Independent Bankers Association is an organization of small and medium-sized banks, locally owned, operated and dedicated to meeting the financial needs of their communities. Visit website
Community Bankers Association of Ohio
Community Bankers Association of Ohio is organized to establish and maintain an informed network of independent community banks in the state of Ohio that will have the influence and commitment to effectively serve, protect and promote the interests of its members. Visit website
Community Bankers Association of West Virginia
Our mission is to represent the interests of banks in West Virginia. Visit website
ICBA Securities
We provide community bankers with quality investment products, services and education at competitive prices.
Visit website
---
Affiliated Organizations: 
Christian Brothers University (CBU) www.cbu.edu
The Barret School of Banking offices are located on campus. CBU offers baccalaureate programs and specialized graduate programs. Barret School of Banking graduates are eligible for six hours of graduate credit upon admission to the MBA program at CBU.
ICBA Securities https://www.icba.org/icba-securities
ICBA Securities Corporation is a service of the ICBA Services Network®, a wholly owned subsidiary of ICBA. Through our exclusively endorsed broker Stifel we provide community bankers with quality investment products, services and education at competitive prices.
Sawyers & Jacobs LLC www.sawyersjacobs.com
.Leaders in innovation, risk management, cybersecurity, and technology, with a mission of "Making Banks Better".
Gerrish Smith Tuck www.gerrish.com
Gerrish Smith Tuck LLC and Gerrish Smith Tuck, PC, Attorneys offer business consulting, financial advisory and legal services to community banks and thrifts nationwide.
Reynolds Bone & Griesbeck www.rbgcpa.com
Reynolds, Bone & Griesbeck specializes in accounting, tax and advisory services for financial institutions.
National Registry of CPE Sponsors www.nasba.org
Barret School of Banking is registered with the National Association of State Boards of Accountancy (NASBA), as a sponsor of continuing professional education on the National Registry of CPE Sponsors.
DD & F Consulting Group www.ddfconsulting.com
DD&F Consulting Group provides comprehensive bank consulting services to the financial services industry nationwide.
PerformancePoint, LLC https://www.performancepointllc.com/
What originated as an idea to simply provide more uniquely relevant human resources and talent management solutions has blossomed into a proven organization with a strong track record. Our emphasis is squarely on amplifying brands by leveraging culture, customer and associate relationships.
Holtmeyer & Monson www.holtandmon.com
We cover every stage involved in SBA Lending— from loan packaging and closing, to securitization and sale, through portfolio servicing.
In-Synk Consulting www.in-synk.com
We bring business leaders the clear perspective and proven tools they need to successfully align strategies, actions and goals.
Risk Management Association (RMA) – Memphis Chapter www.rmahq.org/memphis
RMA is a not-for-profit, member-driven professional association, whose sole purpose is to advance the use of sound risk principles in the financial services industry.
Arkansas State University – MBA Program www.astate.edu
Barret School of Banking graduates are eligible for six hours of graduate credit upon admission to the MBA program at Arkansas State.
High Performance Teams  https://highperformanceteams.net/
High Performance Teams is a sales, marketing and management resource company that focuses on providing your company with management, consulting and training resources that will help you build a high performance team.
The Kafafian Group  https://kafafiangroup.com/ 
We're passionate about helping community financial institutions become more efficient and more profitable. We help you solve challenges and take advantage of opportunities in a rapidly changing industry and economic environment.
Social Assurance https://socialassurance.com/
Founded in 2011, Social Assurance provides the financial services industry with a suite of software solutions, services, and storytelling tools that help build Remarkable financial brands, cultures, and communities. With a mission to Empower, Ignite and Enable financial brands to be Remarkable, Social Assurance now serves over 1,500 financial brands across the country, helping them leave their mark and be the heroes of their community.